Hello, everyone!
Just wanted to make a quick post about our new game Yemita. This game was made for the Newgrounds Game Jam July 2021.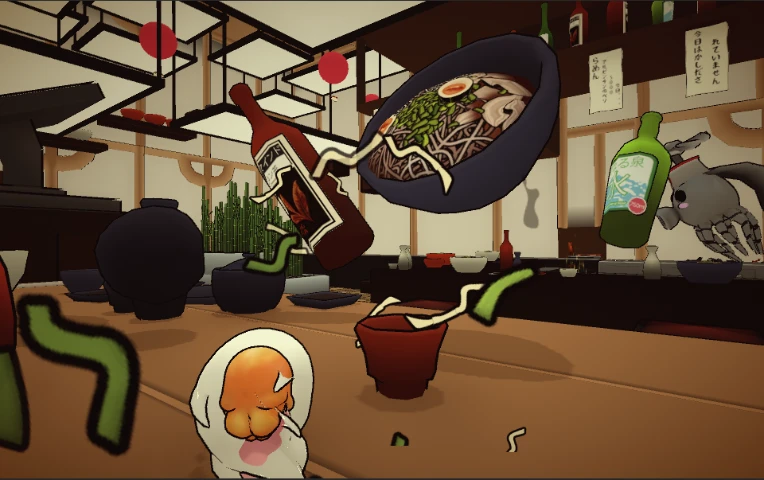 Please consider trying it out :) ! and here is the full description of the game:
Yemita is a game where you control a yolk on the run and destroy everything on your path in a japanese restaurant. The chef was trying to add you to a ramen bowl but you decided you are not ready to be eaten. Because of that, your goal will be to create as much destruction as possible in your short life.
This game was made for the July Newgrounds Game Jam 2021. The theme for the jam was "Egg".
FEATURES
Lots of stuff to break
A running yolk with an over detailed butt
Cozy japanese restaurant
Crazy octopus chef that may get angry if you hit him
Bamboo plants
Did we mention a lot of stuff that can be broken?
CREDITS
Game Design: Martín Martelletti
Artists: Hugo Miraballes & Kevin Miles
Programming: Lautaro Bravo de la Serna & Facundo Balboa
Music & SFX: Santiago Bravo de la Serna, Hernan Colantuono & Antonela Valente