New game called Blight
Hello, everyone! I have a lot of news. The first one is, if you haven't check it out yet, a new game called Blight.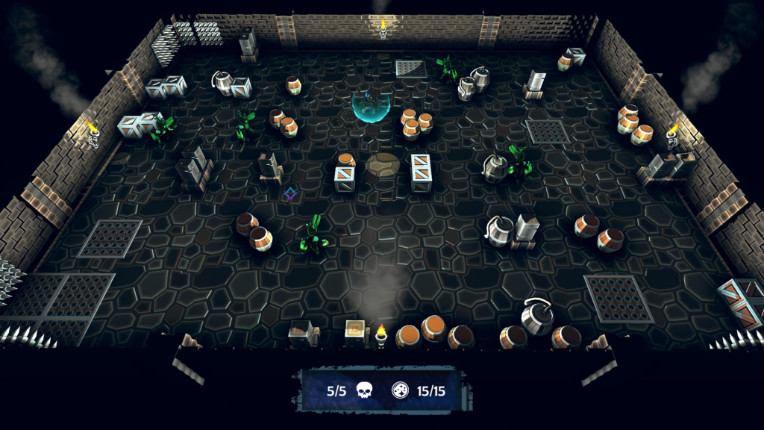 The game was made for the Extra Credits Game Jam #3. I am planning to make a post-mortem in a near future, but meanwhile, please consider trying it out and let me know your thoughts about it!
Bunch of updates for Unblocky
From all the projects I am working on right now, this one is probably the one with the fastests progress so far. Thanks to the simple mechanic, we are being able to focus already in polishing (although we still have to add a few more things to the gameplay).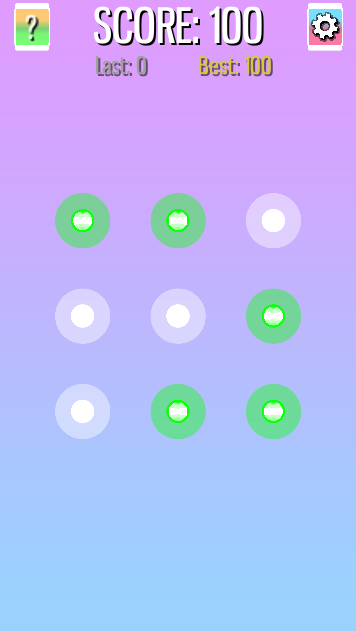 So far, we have planned three modes and only one still needs more work. The modes we have planned are:
Traditional – You have 5 seconds to mark every pattern. Each round, you get a new pattern.
Arcade – You have 5 x Ammount of patterns to finish the whole sequence. Each round, you get a new pattern. Also, there are special nodes that can give you more points or make you re-think the movement because they block specific directions. We still have to make more special nodes for this one but it is already fun to play it.
Zen – Is like traiditional except you have no timers. You can take all the time you need to play it.
We also have this already in the PlayStore and we are being able to test it directly from there. Rollouts for Android work a bit slow but this is the best option since we can also add friends as beta testers and give them the updates automatically. Hopefully, will give you a lot of more updates in a near future.
My other projects
While I work with these projects, I also keep working in the other two ones. For Stickerboy we are sending the client all the updates they had been asking. Most of them are balance changes or small changes so we are hoping to realease it soon.
Regarding the VR game. Things had been really slow because of our jobs. It gets really difficult to get everyone to be available the same day so the updates we had been working on had been more an individual thing. The good thing, is that I re-made most of the game to work in the latest VR Plugin so we had been able to update the Unity version.
That will be all for now. Please consider following me on Twitter for the latest small updates and thank you for reading!
Link to the original post: https://monoflauta.com/2019/03/17/unblocky-modes-and-more/