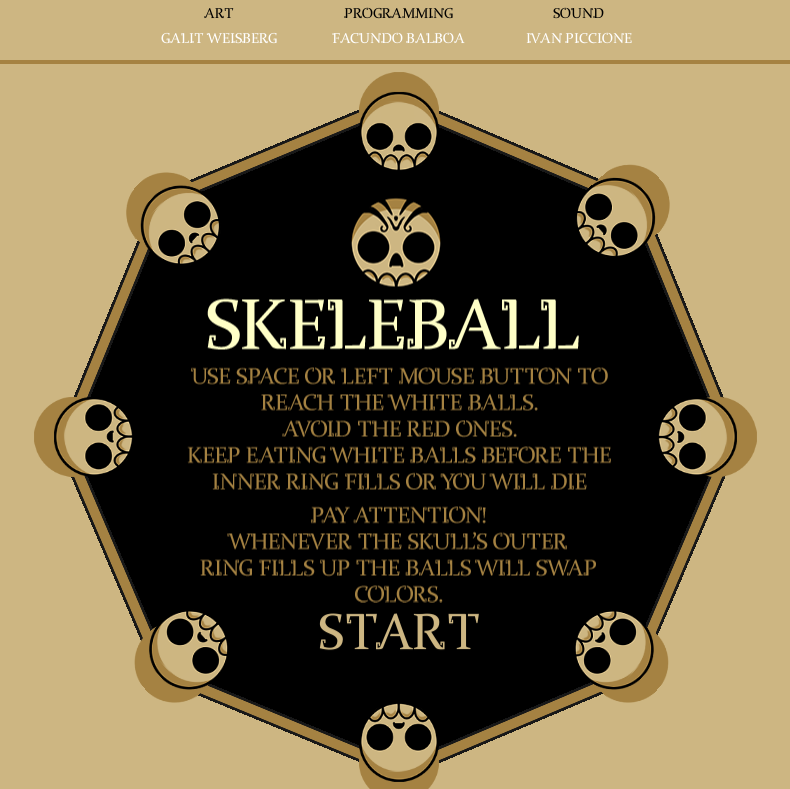 Hello, everyone!
This week I had been working on Skeleball, a game made for the Minimalistic Jam #3. It has been an intense week at my work but, luckly, I managed to make some extra time and worked on this with Galit "shoze" Weisberg and Iván Piccione.
I coded this game in Unity using as base my, under construction, Framework Goat. I think it is always a good to test for frameworks to be used in game jams.
Anyway, please, feel free to try it out!
Also, please consider following me on Twitter!